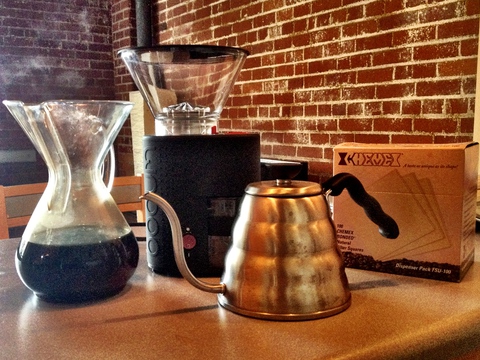 My coffee setup, February 2012:
I've been using the Chemex for a year or so now, but with a generic kettle and a cheap blade grinder. The addition of the Hario and Bodum have made a noticeable difference in the quality and consistency of the coffee.
Beans from Counter Culture. Mug from GitHub. Inspired by "The Coffee Setup, 2010" by Marco Arment.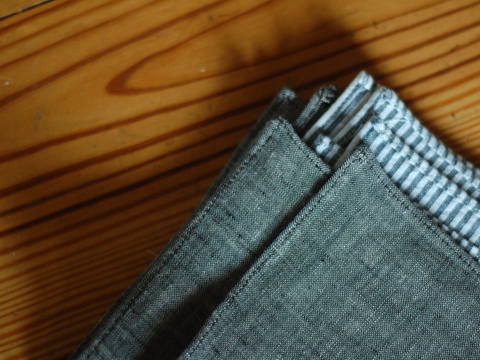 I got the chance to stop in at Need Supply Co. while visiting Richmond last weekend, and I really liked these Hill-Side Pocket Squares, though hell if I was going to pay $45 for a what amounts to a piece of fabric.
Instead, I stopped by a local fabric store and bought a few kinds of linen cloth, which I took to a tailor and asked to have cut up into 13" squares with the edges sewn up. I picked them up today, and I'm really pleased with the results.